The 9th Annual NMCCLA High Desert Control Line Fiesta
Mark your calendars - the 2015 High Desert Control Line Fiesta is set for August 22 and 23, 2015, with practice on the 21st.
We will be using the R/C side of the Maloof Airpark again and the field conditions should be great. Check out the links below:
We will have an opportunity for sign up on Friday Night at (tba), and then the Pilot Meetings at 8:30am both days for the days events.
Practice day is Friday 8/21
PAMPA and OTS on Saturday 8/22
AMA Fun and 1/2 A Scale on Saturday 8/22
Dinner at Dick Perry's house Saturday night, 8/22, Directions supplied at field.
Navy Carrier on Sunday 8/23 (AMA Profile, Sportsman Profile, Class (I/II) % of record; Nostalgia Profile, Class I/II, .15 Skyray and Electric may be flown for NCS Top 20 placing).
---
---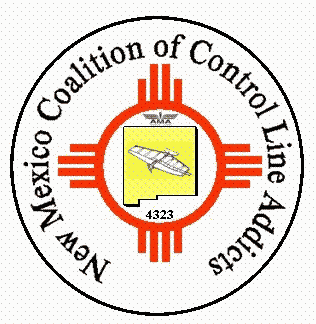 AMA Club # 4323